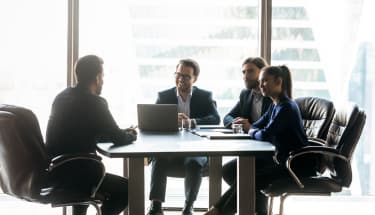 Healthcare Staffing in Manassas, VA
Are you an experienced healthcare professional looking for a staffing agency to place you in a position in Manassas? Look no further than the staffing professionals at MJ Morgan Group to guide you down your career path. Our people-driven staffing agency proudly serves the Manassas area, successfully placing candidates into desirable positions within the healthcare industry.
At MJ Morgan Group, our top priority is providing candidates with exceptional benefits and support while taking a personalized, friendly approach to their job placement needs. If you're looking for healthcare jobs "near me," there's no better team to get you the position you seek than MJ Morgan Group. Reach out to our team and start speaking with a recruiting specialist today!
Tags:
All Jobs:
Healthcare
primary care
accounting
Accounts Payable
Finance and Accounting
Accounting and Finance
designer
Mechanical
Associate Lawyer
Law
design engineer
Engineering
Health
paralegal
legal assitant
horses
Customer Service Rep
equine
Real Estate
Administrative
Marketing
A/E/C
Proposal Coordinator
AutoCAD
Revit
Interior Design
Architecture
#bilingual
#HR
#HumanResources
Project Management
mechanical engineering
Civil Engineer
structural engineer
Structural Engineering
electrical engineer
Accountant
finance
Human Resources
What Are Healthcare Jobs?
When people think of healthcare jobs in Manassas, they likely think of registered nurses, doctors, and physicians. However, there are many other options that exist for those interested in pursuing a career in the healthcare industry. At MJ Morgan Group, our recruiting specialists have helped identify countless opportunities for healthcare professionals of all skill levels. Below are a few examples of the types of healthcare jobs we've helped secure for other job-seekers in the Manassas area:
Medical assistant
Dental assistant
Pharmacist
Home health aide
Clinical laboratory technician
Pharmacy technician
Nursing assistant
Radiologic technologist
Emergency medical technician
Health information technician
Many available healthcare positions are entry-level jobs offering competitive salaries and benefits, making them a perfect fit for employees looking to jumpstart their healthcare careers. If you're interested in finding a healthcare position that fits your professional background, contact the team at MJ Morgan Group today! We'll help you find the perfect fit, guiding you every step of the way to land your next job.
Hiring & Recruiting Solutions
Whether you're broadening your career or searching for the perfect candidate, let MJ Morgan offer solutions catered to your unique needs.
Get Started Today
What Makes a Good Candidate for Healthcare Jobs in Manassas?
Before diving into the healthcare industry, it's important to understand what sets certain candidates apart from others. In order to be successful in a healthcare job in Manassas, candidates should possess the following qualities:
Flexibility: Whether it's last-minute shift changes, a willingness to learn new skills, or keeping up to date on the latest healthcare trends and technologies, flexibility is a must for those entering the healthcare field.
Leadership: Healthcare workers need to take charge, think strategically, prioritize accordingly, and delegate as needed.
Personability: Healthcare jobs are very people-oriented, which is why personable people tend to climb the ladder more quickly and easily than those who lack people skills.
Enthusiasm: Working in the healthcare industry is tough, so it's important that candidates have a certain degree of enthusiasm for the field in order to overcome the stress of the job.
Consider Healthcare Placement in Manassas with MJ Morgan Group
At MJ Morgan Group, we provide candidates with a full list of available healthcare job openings along with their complete descriptions to help determine the best match. Our recruiting specialists work one on one with each candidate to ensure their skill set and resume are a good match for the desired position.
After meeting for an initial interview with one of our recruiters, we'll perform a pre-employment screening. From there, we'll schedule a second interview with your future employer. Candidates placed in a healthcare position through our staffing agency always receive exceptional benefits, including:
Weekly pay periods with direct deposit
Holiday pay
Career counseling
And much more
Kickstart your healthcare career by reaching out to the recruiting specialists at MJ Morgan Group today!
Get Connected
Professional Silo Sidebar
National Brand. Your Local Team.
From the DC metro area to the heart of Texas, we specialize in matching employers with job seekers. We do the hard work of hiring. From part-time jobs to payroll services to long-term consulting, we have a service that meets your needs.
National Brand.
Your Local Team.
Office Locations:
From the DC metro area to the heart of Texas, we specialize in matching employers with job seekers. We do the hard work of hiring. From part-time jobs to payroll services to long-term consulting, we have a service that meets your needs.
2022 Salary Guides!
Professional Silo Homepage Salary Guides