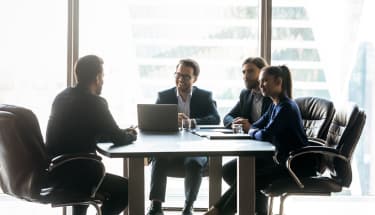 Direct-Hire Staffing Agency in Washington, DC, Maryland, Virginia & Texas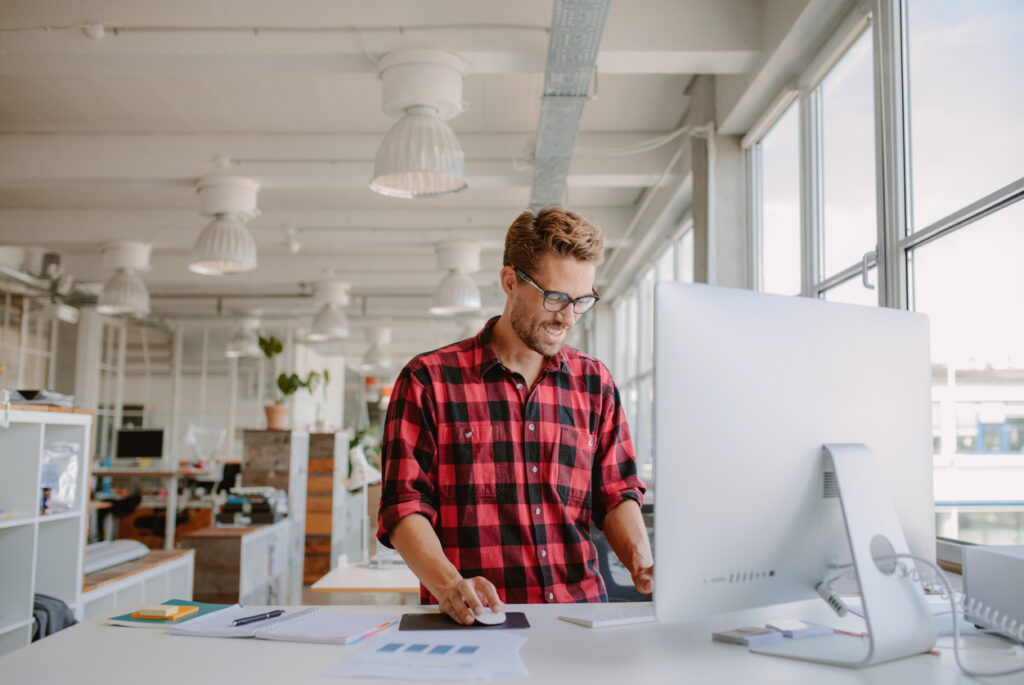 When you decide to bring on a new employee, you aren't just looking for another name to add to your payroll — you're looking for a colleague, a team member, someone who melds with the other members of your team.
On top of that, a new hire must have the proper prerequisites under their belt. As you can imagine, finding the right fit isn't always easy.
At MJ Morgan Group, we take the time to learn your company's values, goals, work environment, and more. We also become well acquainted with our candidates. We know their background, why they left their last job, and what they're looking for in a new job. This way, we only recommend direct hires who will truly add value to your company.
If you think direct-hire staffing is the right option for your DC, Maryland, or Virginia business, contact us to learn more.
Hiring & Recruiting Solutions
Whether you're broadening your career or searching for the perfect candidate, let MJ Morgan offer solutions catered to your unique needs.
Get Started Today
What Is Direct-Hire Staffing?
If you have a long-term position opening up at your company, direct hire is the ideal staffing option. This is a permanent position, usually full-time with benefits.
You can gain access to a large pool of qualified candidates by working with a staffing agency, but once you hire an employee, they go directly onto your payroll.
Benefits of Choosing Direct-Hire Staffing Services
This staffing solution could be right for your company if you're hoping to:
Attract the best talent: Many candidates are less comfortable accepting temporary contract work. By offering benefits and the security of a long-term position upfront, you increase the likelihood of adding the very best employees to your team.
Garner loyalty: Temporary contractors often go into a job with a paycheck as their only motivator. On the other hand, direct-hire employees tend to develop an allegiance to the company, which can result in better performance.
Add team members affordably: While you're responsible for offering benefits to direct hires, this type of placement doesn't cost any more than filling a temporary or contract-to-hire position.
How Does Direct Hire Work?
When you choose MJ Morgan Group for direct-hire staffing in the DC area, we'll make sure the process goes smoothly. Here's how it works:
Our recruiters draw from a large pool of candidates to help you fill your direct hire position. We pre-screen and interview applicants to ensure they meet your requirements.
We submit only the most qualified candidates for your approval. You may interview these individuals using whatever method you prefer, such as in person, as a group, or over the phone.
Once hired, the new employee goes directly onto your company's payroll. You also become responsible for providing health insurance, retirement plans, paid time off, and other benefits.
Why Choose MJ Morgan Group?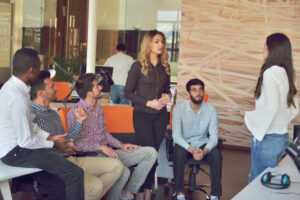 Staffing agencies are often praised for their flexible temporary and contract-to-hire options in the Washington, DC, area.
Even if you know you want to fill a permanent position, it still takes time to post job descriptions, review resumes, and interview candidates.
Hand these time-consuming tasks over to the seasoned recruiters at MJ Morgan Group to free up your time so you can focus on running your business as you anticipate new growth.
Contact us online to work with the expert recruiters at MJ Morgan Group.
FAQs on Direct-Hire Staffing in Washington, DC
How do I post a direct-hire employment opportunity?
To post a direct-hire opportunity, you'll need to first consult with your recruitment specialist. We'll collect all the necessary details, including job description, required qualifications, salary expectations, and more.
Once this information has been compiled, we'll send it out to our pool of highly qualified candidates within the Washington, DC, Maryland, and Virginia areas to select the best person for the job.
How soon can I expect qualified candidates to interview for the position?
This largely depends on how rapidly candidates respond to the job posting; however, our team has sent qualified candidates to companies seeking direct-hire employees within a few days from the time we receive the job description.
I don't want to pay employee benefits. What are my other options?
If you're not looking to pay for employee benefits or have a short-term opening available, direct-hire employment is probably not the best option for your needs. You may wish to consider our contract-to-hire or temporary-hire options to help you get the help your company needs to succeed.
Contact a member of our team to explore what other options may be available to you.
Request Direct-Hire Staffing Services in DC, Maryland & Virginia
A new hire is an investment in your company's most important asset — your people! The recruiting services from MJ Morgan Group relieve the stress of searching for candidates who will contribute to the success of your business.
In addition to direct hire, we also offer contract-to-hire, temporary employment, and payroll services. If any of these solutions interest you, contact MJ Morgan Group to learn more.
National Brand. Your Local Team.
From the DC metro area to the heart of Texas, we specialize in matching employers with job seekers. We do the hard work of hiring. From part-time jobs to payroll services to long-term consulting, we have a service that meets your needs.
National Brand.
Your Local Team.
Office Locations:
From the DC metro area to the heart of Texas, we specialize in matching employers with job seekers. We do the hard work of hiring. From part-time jobs to payroll services to long-term consulting, we have a service that meets your needs.