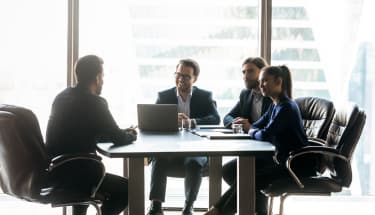 Customer Service Staffing in Nashville
The expert recruiters at MJ Morgan Group have over 30 years of experience connecting skilled candidates with high-quality customer service positions in Nashville and the surrounding areas. Our application and interview processes are simple, which increases your odds of finding a job that aligns with your career goals. We offer benefits and provide transportation services to and from job locations. Customer service jobs are usually fast-paced and complex, and they typically require you to work at a desk in a professional environment.
If a customer service career path interests you, contact us to begin our simple application and interview process today.
Tags:
All Jobs:
accounting
Accounts Payable
Finance and Accounting
Accounting and Finance
designer
Mechanical
Healthcare
Associate Lawyer
Law
design engineer
Engineering
Health
primary care
paralegal
legal assitant
horses
Customer Service Rep
equine
Real Estate
Administrative
Marketing
A/E/C
Proposal Coordinator
AutoCAD
Revit
Interior Design
Architecture
#bilingual
#HR
#HumanResources
Project Management
mechanical engineering
Civil Engineer
structural engineer
Structural Engineering
electrical engineer
Accountant
finance
Human Resources
| | |
| --- | --- |
| Accounts Payable Specialist | Baltimore, MD |
| Staff Accountant | Baltimore County, MD |
| Accounts Receivable Specialist | Baltimore, MD |
| Mechanical Designer | Baltimore, MD |
| Healthcare Office Administrator | Washington, DC |
| Litigation Associate | Baltimore, MD |
| Director of MEP Operations | Arlington, VA |
| Bilingual Patient Service Representative | Marriottsville, MD |
| Paralegal, Workers Compensation | Towson, MD |
| Medical Assistant | Catonsville, MD |
| Equine Customer Service Representative | Hunt Valley, MD |
| Mechanical Design Engineer | Baltimore, MD |
| Property Administrator | Baltimore, MD |
| Senior Accountant | Columbia, MD |
| Accounting Analyst | Baltimore, MD |
| Proposal Coordinator, Marketing Team | Towson, MD |
| Designer/Space Planner | Baltimore, MD |
| Bilingual HR Specialist | San Antonio, TX |
| Project Manager, Mechanical Engineer | Baltimore, MD |
| Structural Engineer | Annapolis, Md |
| Investigative Civil/Structural Engineer | Shelton, CT |
| Electrical Design Engineer | Baltimore, MD |
| ElectricalDesign Engineer | Baltimore, MD |
| BIM Technician | Baltimore, MD |
| Transportation Project Manager | Laurel, MD |
| Civil Engineering Site Team Lead | Ellicott City, MD |
| Senior Land Development Engineer | Gaithersburg, MD |
| Civil Engineer Project Manager | Baltimore, MD |
| Accountant | Baltimore, MD |
| Civil Engineer | Gaithersburg, MD |
| Account Manager/ Recruiter | Harrisburg, PA |
| Account Manager/Recruiter | San Antonio, TX |
| Administrative Assistant | Parkville, MD |
Available Customer Service Jobs
We have both entry-level and skilled, experienced positions available, including:
Accounting

Accountant
Accounts payable specialist
Tax accountant

Finance

Financial analyst
Investment analyst
Financial manager
Corporate controller

IT

IT consultant
Network administrator
Data architect
Computer technical support specialist

Sales & Marketing

Marketing analyst
Digital marketing professional
Account executive
Sales manager
Director of sales
Sales engineer
Sales development representative

Plus, many more!
Hiring & Recruiting Solutions
Whether you're broadening your career or searching for the perfect candidate, let MJ Morgan offer solutions catered to your unique needs.
Get Started Today
What Makes a Good Candidate for Customer Service Jobs?
We are distinctly aware of the characteristics and qualifications that indicate the best candidates for customer service positions. To be successful in the customer service industry, you should be:
Personable – It is important to have the ability to interact successfully, one on one, with customers daily.
Computer proficient – Most customer service jobs require the ability to comfortably work on a computer.
Adaptable – The needs of customers and businesses change rapidly, and you must be flexible enough to change alongside them.
Detail-oriented – Mistakes can cost a business significant amounts of money. Your employer should feel confident that you can work efficiently and with few errors.
Reliable – Customer service positions involve a lot of trust. Employers rely on the employee to look out for the company's interests while completing successful interactions with customers.
Frequently Asked Questions about Customer Service Jobs
What is a customer service job?
Customer service work typically covers providing people timely, attentive, and friendly service. The goal is to make sure a customer's needs are met in a manner that reflects positively on the company you represent.
What jobs are there in customer service?
Just about every industry has customer service positions. Some of the most common include:
Call center agents work remotely from home or inside a call center. Responsibilities include answering customer queries, setting up appointments, and handling other customer issues.
Client services coordinators handle tasks like order processing, resolving customer issues, and tracking installations and deliveries. People in this position are good at multitasking and have excellent communication skills.
Patient care coordinators work at hospitals, dental offices, rehabilitation centers, and insurance companies. They schedule patient appointments, arrange services and procedures, and deal with insurance companies. Knowledge of medical terminology is a plus in landing one of these jobs.
Customer service representatives provide customers with helpful information, answer questions, and respond to complaints. They also ensure customers are satisfied with their purchases.
Social media customer service representatives are similar to customer service representatives but handle questions and complaints on different social media platforms like Facebook and Twitter.
Technical support representatives answer incoming calls and help customers troubleshoot technical problems with computer software and hardware.
How do I get a job in customer service?
There are typically countless customer service jobs available at any given time. If you find a customer service position on MJ Morgan Group's board that you're interested in and qualify for, submit your online application. One of our recruiters will review your qualifications, determine which of our available customer service jobs fits your skills and wants, and if a match is made, will schedule an interview for you for a pre-employment screening process.
What does a customer service supervisor do?
Customer service supervisors, also referred to as customer service managers, train, oversee, and lead a company's entire service staff. They investigate and solve problems and follow up on customer complaints about the service they received.
Why Choose MJ Morgan Group for a Customer Service Job in Nashville, Tennessee?
MJ Morgan Group, founded in 2006, is a full-service recruiting firm that assists businesses in the Nashville area with sourcing the workforce they need to maximize productivity. The professionals at MJ Morgan Group have decades of experience delivering the most effective solutions to both companies and candidates. Our approach to staffing is adaptive, which means we can easily shift our approach to suit the changing needs of the business world. We understand that every company's staffing needs are unique, so we offer a wide variety of services to choose from, including but not limited to:
Contact us to learn more about our application process or to get started on the path toward your new customer service career.
Get Connected
Professional Silo Sidebar
National Brand. Your Local Team.
From the DC metro area to the heart of Texas, we specialize in matching employers with job seekers. We do the hard work of hiring. From part-time jobs to payroll services to long-term consulting, we have a service that meets your needs.
National Brand.
Your Local Team.
Office Locations:
From the DC metro area to the heart of Texas, we specialize in matching employers with job seekers. We do the hard work of hiring. From part-time jobs to payroll services to long-term consulting, we have a service that meets your needs.
2022 Salary Guides!
Professional Silo Homepage Salary Guides